If you don't happen to know very much about the live casino industry then you could easily be fooled into believing that every casino has their very own live casino set up, or alternatively they could all be using the same one. The truth is the answer is somewhere closer to the middle which actually gives players the best of both worlds if we're honest because it means there are dedicated companies that specialise in making the best games possible providing a better end product, but there's also a decent amount of choice and competition to go around too meaning there's something that will be more suited to each player's needs.
About live casino software providers
Rather than give you a full breakdown of every live casino software provider in the industry(which would be tedious for us and boring for you) we will instead just give you a rundown of the top 3 software providers in the industry right now which is a great starting point for any player new to the scene.
The first name on our list then is none other than NetEnt who have quickly rose up to become one of the most loved gaming development companies in the casino industry. Currently NetEnt can boast the fact that nearly a third of all sites online now offer up their games which means you shouldn't have any trouble finding their live casinos if they're the provider you prefer.
What makes Netent such a popular live casino software provider is pretty much that they have no weakness as every area of their site is competing to be the best service in that area. NetEnt's colours are black and green and so that's what they like to dress their tables and dealers in giving off a smart and sophisticated look to their casinos. Truth be told they do mix in a few other colours just to add a bit of variety to the place so if green or black aren't your colours you can avoid them if you wish.
Some of the biggest advantages to choosing NetEnt's live casino software is that they've created a very simple to use interface – which makes the gaming itself a little easier, furthermore they have 25 different languages and currencies on their site which means regardless of where in the world you're playing you'll have a dealer perfect for you, and their graphics and sound will be completely seamless throughout your time there. To be honest with how far live streaming services have come along in the last few years things like lag and audio being out of sync have become a thing of the past and it isn't something you need to worry about.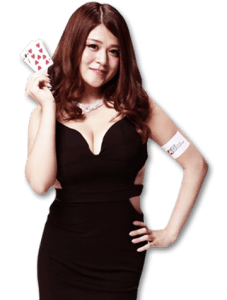 Moving on from NetEnt we then have one of their closest rivals in Microgaming who are a company that's been providing the online casino industry high quality games since the beginning of the online era. Microgaming still have the same high standards that you would expect from one of the best live casino providers in town however their speciality lies in the choice of games they have.
There's probably no other live casino software provider out there right now that can match Microgaming when it comes to game choice as they offer all the mainstays such as Blackjack and Roulette as well as their many forms; but they also offer some of the lesser known games too including many forms of Poker, the game of Baccarat, and even the ancient Chinese game of Sic Bo! All in all if there's a certain game you're looking to play your best bet of finding it is with Microgaming! The one downside that comes with Microgaming live casinos is that their dealers are only able to speak English however we can't imagine that will ever be a problem for anyone reading this article given since we are typing in English(hopefully!).
The final live casino software provider we want to mention is Playtech who are sort of seen as the place to play if you're a high roller or you just like the fancy stuff in general. Playtech may not have the same range of games that the other two software providers have however they do make up for that with their high quality games. Even if you've never heard of Playtech before you'll have heard of the people they work with in the industry such as Marvel studios along with other big film studios so they are a pretty big deal around these parts with some pretty fancy software to match.
As well as offering high quality games Playtech also have things such as a separate VIP section for players who'd like a little more privacy in their games allowing them to have a more personal experience with their dealers.
In the end though we'd say you can't really go wrong no matter which of the three developers you choose as they all have their own attributes that make them an ideal place to play. NetEnt are who we'd recommend any player start off with if given the choice as they do everything very well and will do a good job at getting you accustomed to the layout, gameplay, and sort of games you can play at a live casino.
If you're wanting to be a little more adventurous with your game selection however then Microgaming is the clear choice to make as not only do they have some high quality games available, they also come with a larger choice of games as well.
Finally, if it's only luxury you're interested in then it's Playtech's way we'd have to send you in as while there's a little less choice on what games you can play here, they offer an outstanding service and even have a special VIP section to their live casino for those who really want to live it up!
[/vc_column_text][/vc_column][/vc_row]