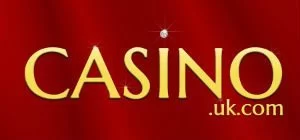 Online casino has been home to various casino games including roulette, blackjack, poker, craps etc. when compared to the likes such as Blackjack and Roulette, Three card poker is somewhat new to the world of casino. However, the game has witnessed staggering popularity, owing to its simplicity, low house edge and big wins.

Three card poker is also famous by the names tri card poker, poker three or trey poker. It is played with single deck of cards and generally, consists of two games in one.
Three card poker: the play
The game consists of two games in one deck. The first is pair plus game in which the player has to bet on whether they will be dealt a pair or not. The second game allows the player to bet against the dealer. This is known as ante bet.
The table consist of three circles for every player on the table. The topmost circle is for the pair plus game. The other two circles are for ante and play respectively. To begin the game, the player is required to place an ante equalling the minimum table bet.
After the wagers, the dealer deals three card for every player. The players can either play or fold, after viewing their respective hands provided they placed the ante bet. The dealer then reveals his cards and hand of every player is compared to his. If the player's hand is better than the dealer's, money is given to the player. Otherwise, they lose their bets including the ante.
Hand rankings in Three card poker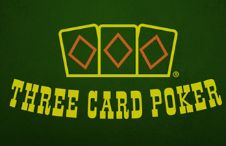 For the game to continue after the dealing of the cards, the dealer needs to qualify certain rules. He should have queen or better in his hand. In absence of this, the bets are returned to the participating players.
The hand rankings are different in this game compared to the conventional hands. The hand rankings are as follows:
Straight flush: three cards in sequence (of same suit)
Three of a kind
Straight: three cards in sequence (mixed suit)
Flush: three cards of same suit
Pair: two cards with same rank
High card: highest card in the hand
The basic strategy to follow when playing this game is to fold when having a hand lower than Q-6-4.
Summing Up

Three card poker is one of the most interesting casino games available in the online casino. Try out your hands on it without any ado!