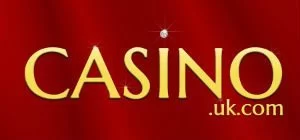 Ra Roulette is an online version of the popular casino game roulette developed by Extreme Live Gaming software. This live game is a spin-off of the Book of Ra slot game from Novomatic. Roulette is one of the most popular casino games in the world, this online version promises to take the experience of playing roulette to the extreme by putting some brand new Book of Ra inspired spins it. Sounds exciting doesn't it? Read on to find out more.
About the Developer of Ra Roulette

Started in 2013, Extreme Live Gaming is a reputed developer with an ambition to provide a unique experience to online players.
About the Game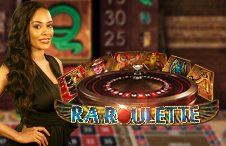 Ra Roulette follows the rules of a standard game of European roulette. Thus it is rather simple to play and understand. But at the same time, the game also comes with a unique twist. Which of course is an influence of the Book of Ra slot. This live roulette game actually has a mini slot reel where you can place side bets on the symbols from Book of Ra. This not only makes this game unique but also extremely entertaining to play.
Bets can be placed straight up, as splits, as street lines, corners, columns, dozens, neighbor bets or even as chance bets. The payout rate for straight up bets is 35:1 in this game.
The best part of the game is of course, the side bets option. This is in the form of a slot game. There is a small reel on the screen in which symbols from the Book of Ra slot are present. All you need to do is to choose one symbol to wager on. If it lands, you win. If it doesn't, there is always another time.
Ra Roulette has a total of seven unique symbols. The following are the chances and house edges of the different symbols.
Q – 1:1 chance of hiring and a house edge of  10.16%.
K – 3:1 chance of hitting and a house edge of  12.40%.
Book of Ra symbol  – 18:1 chance of hitting and a house edge of  13.72%.
Man symbol – 80:1 chance of hitting and a house edge of 11.01%.
Ra Roulette also has some user friendly features that make playing this game enjoyable for the players. This is something in which Extreme Live Gaming seem to have taken special care in.
Verdict

Ra Roulette is quite simply one of the best online live roulette games around. It is a must try if you are a roulette fan. The bonus features based on the Book of Ra slot game add another dimension to this already exciting game to make it more interesting.