Regardless of  whether you're visiting a land-based casino or an online one, the key attraction remains the same: Progressive Jackpot Slots. Who doesn't get excited by the possibility of wagering an average of £2 on slots games with multiple win-lines and hitting the bigtime jackpot?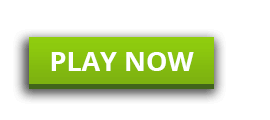 Take for example, our most popular progressive jackpot slots game, Paws of Fury:
Fast paced, video slots game with cool graphics and fun animations
5 reels and 20 paylines with lots of winning combinations
Winning symbols include a Meditating Panda, Jackpot King, and Panda Bonus symbols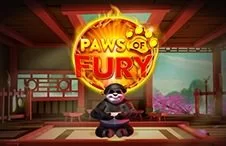 A progressive jackpot is a sum of money that keeps on increasing every time it is played but not won. The jackpot is reset to a predetermined number if won. Then it restarts the cycle of increasing incrementally but the odds of winning are very low. No hope for an instant win here guys.
The very idea of winning more and more money each time you don't win is tremendously attractive. The casinos know this and want to cash in on this as much as they can – generally by making these games affordable to play.
Players are advised to play progressive jackpot slots responsibly and with caution: There's a reason why a progressive jackpot slot accumulates to huge amounts, and that's because previous players have failed to hit winning combinations. Keep reading for strategic tips on how to choose the best slots and at least win enough to cover your costs. Naturally this means that you probably won't be cashing out mega moolah amounts, but at least you're likely to break even AND have fun doing it.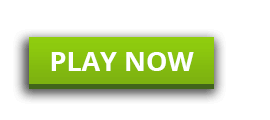 How Progressive Slots Jackpots Work
A progressive online casino jackpot game normally has different variations, although they are mainly on slots or video poker. Sometimes games like blackjack or roulette have a side bet feature that ties into a progressive jackpot. Another way these jackpots can differ is by their machine pool. They are described below:
Standalone: A standalone jackpot machine is very similar to other video jackpot games. There is one key difference however, the jackpots on normal slot machines, for example, are fixed. In a progressive jackpot slot machine, this jackpot keeps increasing after each play
Casino-wide or Local: Another type of machine can be called as a casino level machine. This means that the jackpot is linked to multiple machines on a local network. This can range from 2 to how much ever, depending on the casino itself
Multi casino or wide area: Lastly there are progressives that tie in machines from multiple casinos to form a mega jackpot. The money in this jackpot can skyrocket as the odds of winning are extremely low.
How Payouts On Progressive Jackpot Slots Are Calculated
The money in the jackpot is often a percentage of what you bet while playing. This way you are still eligible to get the "jackpot" of that particular machine even if you do not win the progressive one.
The amount of money needed to qualify for progressive jackpots are generally the max credits one can wager on each play. This is usually much more than what is required to win the base jackpot. This high wager is what allows the progressive to skyrocket when multiple people bet on it.
What should you look out for when playing for a progressive win?
There are certain strategies and things you must know whether it's online casino games or land-based ones. In some progressive games, there is a point where the jackpot exceeds the break-even point of a qualifying wager. This means that for every game you play the amount of money added to the pot exceeds your wager.
Common sense would tell you that it means you are never going to lose money as long as you win the jackpot. This obviously means there is more incentive to play the game. Some of the best casino games to play online are often in such a positive return state.
There are drawbacks to this however since only games like poker which rely on a predetermined deck of cards can be worked out for their break-even point. Games like slots have hidden reels and one would need to know all their symbols etc.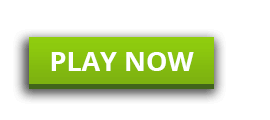 What Are The Best Real Money Games To Play Online?
This one is pretty simple. Anything you like. You are playing these games for your entertainment and that should be your foremost concern. Now if you really want to focus on a few that give you a good chance to win then check out these casino games at our website.
MegaJackpots Golden Goddess: Developed by IGT this is a fantastic new addition to our online game roster with an RTP of 96.03%. It features fantastic graphics, unique soundtrack and is themed after the great goddess Athena
Divine Fortune: This entry by NetEnt follows the same Greek theme of our first listing. With an RTP of 96.59% and a chance at that progressive jackpot, no wonder this game is so famous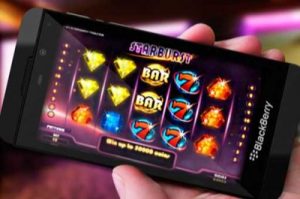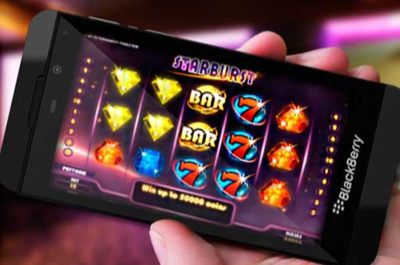 Super Diamond Delux: Games like these by Blueprint gaming are the reason they are one of the top casino game makers in the business. A true callout to classic slots, this one is devoid of the bells and whistles of others but still lets you in on a chance of that progressive win
MegaJackpots Star Lantern: Another entry by IGT this one takes you to china instead. It features floating reels, a tranquil backdrop and a star-multiplier to get you up to 5 times for each win in that round. Truly one of the best experiences with an RTP of up to 93%
With all this knowledge, we are confident you are equipped with the tools required for one of your first progressive jackpots. We would like to ask you to play responsibly as unlike a table game where you have to leave the game after it ends, jackpot slots are more like online casino scratch cards.
You can play all these games and much more at casino.uk.com. The best part is, we even have support for mobile. That's right, you can enjoy all these games and more on your very own casino on mobile. Play real money progressive jackpot slots using mobile phone credit and spin for your chance to win big. Have fun, and remember to gamble responsibly!