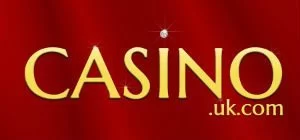 Lucky Links Online Slot, a casino UK game is for players feeling lucky enough to go on a winning run. That's what was intended by 'Just For The Win' the creators of Lucky Links when they developed this Irish-themed game. Wins are fairly regular, however, the cash payout per win is relatively low. Read on to get to know what this online slot is all about.
Feeling Lucky With Lucky Links Online Slot

Lucky Links Online Slot comes with 5 reels and players can win both ways. You can win by landing three or more matching icons on the reels from the right side to the left and from the left side to the right of the reels.
With a token betting sum of 10p, players can place their bets per spin in Lucky Links. If you want to take a bigger risk for bigger reward, then you can place a wager of up to £250 for each spin of the reels. As soon as your bets are placed, you kickoff by pressing the 'Play' icon for regular play or by clicking the 'Autoplay' icon for a determined number of consecutive spins and without any interruption.
Earn A Multiplier With Wild Symbols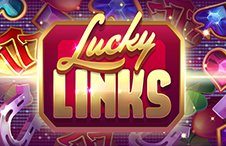 The game's Logo represents the Wild symbol in Lucky Links Online Slot. When five wild symbols are visible on the reels, players can earn for themselves a multiplier of as much as 7.5 times their wagered amount. There is a bonus symbol which activates the game's bonus feature as well.
Other symbols that can earn players a winning combo and cash payouts include playing card icons A, J, K, Q, 9 and 10. There are also four-leaf clovers, acorns, triple red sevens and horseshoes available.
Lucky Links Online Slot Bonus Feature
Lucky Links Online Slot main bonus feature allows matching bonus symbols to be clustered and stacked on the reels, these symbols maintain their positions on the reels and boost player's chances of landing combo wins. Players are awarded with respins and multipliers, the bonus symbols link to each other to ensure that they keep landing winning combinations with each spin of the reels.
To Sum Up

The bonus round of this Casino UK game is the main feature of this online slot, sadly it is the only bonus feature available. However, the lucky link symbols will really give players opportunities to land winning spins and earn reasonable payouts. This is an addictive slot as with each win you are encouraged to keep playing. You can also expect to earn a multiplier of 352 times your wagered sum.