<
>a
>p
>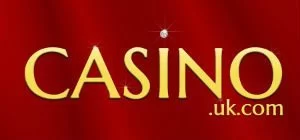 Evolution Gaming has provided an Online Casino game for high stakes blackjack players. They have called this casino gambling game Blackjack Platinum VIP. This is an online blackjack meant for serious gambler wishing to make massive bets for even greater payouts. Keep reading this review to learn more about how to play this blackjack game.

Getting Started On Blackjack Platinum VIP
The first thing you should know about Blackjack Platinum VIP is that you can play it on a reputable online gaming site. As soon as you decide on which online game provider to play on, you will have to register on the site and open a playing account.
Players can then make deposits on their account using their debit cards, credit cards, Skrill, Payoneer, PayPal or even by direct bank transfer. This Online Casino blackjack game is played in real-money mode only, so do not expect to play without placing your bets.
The minimum betting limit of this blackjack is set at £250. As soon as you have deposited this minimum betting amount in your account, you can place your bet and get the game started.
Playing A Game Of High Stakes Blackjack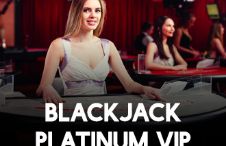 Depending on the gaming site you intend playing Blackjack Platinum VIP on, your maximum betting limit is not set. Every gaming site has its own house rules, and their maximum betting limit varies accordingly.
This is a blackjack played with eight decks of cards. The rules here are pretty standard, and the dealer will stand on drawn cards with a combined value of '17'. Players are allowed to 'Split' their initial drawn cards, but this can be done just once. For 'Split' Aces you can have a single card included with the 'Split' cards.
You should know that you can equally 'Double Down' on your initially dealt cards. If you have a 'Blackjack', you can expect a payout of 3 to 2 while an 'Insurance' has a payout of 2 to 1. Side bets are permitted in this online blackjack as well, and they include Perfect Pairs and 21+3.
Bet Behind Feature Available
One creative feature that players can take advantage of in Blackjack Platinum VIP is the 'Bet Behind' feature. It is possible that every seat on a table is preoccupied before you get to play a new session.
Where all the seats on a betting table are taken, you can still place your bet by using the 'Bet Behind' feature. With this feature, players can still be actively involved in a game and earn a payout if they come out winners.
To Sum Up

What you can look forward to is a layout that is elegantly designed to suit the demands of high stake gamblers. This blackjack game is in HD and players can fully immerse themselves in action because of the different camera angles available. If you are a high roller looking for an online blackjack game for high stakes gambler, then Blackjack Platinum VIP is just for you.