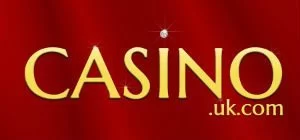 One of the most loved professional casino table games in the world is Blackjack one deck played with single hand and a single deck of 52 cards. This game is unique as it offers a live dealer, who is a professionally trained to assist you throughout the game and allows you to interacted with him/her via game's chat feature. Blackjack one is set up in a studio with real casino atmosphere and a real table with real cards, and everything you see is very real, except for the entire game is streamed live using high-quality webcams. This setup makes you feel no different than visiting a land based casino.
About the developer

This professionally set up online live game was developed by Extreme Live Gaming who is popular among casino websites for recreating real-world casino games with live features for online users. They are licensed and regulated by the gambling commissions in several countries their games are played at, so you can deposit your funds in their games without any worries.
About the game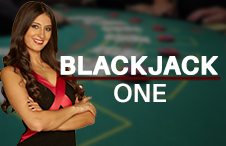 Blackjack one deck is a single hand version of the classic game where your aim is to ensure that you get closer to 21 or even score 21 points before the dealer in order to win the hand. You also win if dealer exceeds 21 points and gets a BUST but you will lose the hand if you get this too. The betting amount you choose varies between £1 and £1000 per round. It is always better to start with the least until you get a hang of the game. The live dealer constantly prompts you for placing bets as well as when you can avail insurance.
The Payout:

In this

Blackjack one deck game you get a standard payout of 100% on your bet amount when you win to beat the dealer without a blackjack. If the first two cards of your make a total value of 21 points then it is considered the blackjack and you win the hand with 3 to 2 your bet as a payout.
Insurance: Each time the dealer's face-up card is an ace, the live dealer in Blackjack one deck

prompts you for insurance and if you avail the same you will be charged 50% of your bet amount as a fee towards it. You will get 2 to 1 your bet provided the dealer's second card reveals into blackjack. If the dealer does not get a black then you will lose the 50% but the game continues where you can still win the hand.
Summary

If you prefer a casino game with live features and amazing realistic experience, Blackjack one deck is the game you must not miss playing.